Managing the land
We rely on the forest for everything we do. Our operations in New Brunswick, Maine and Nova Scotia are surrounded by an abundance of forest lands. The communities where we live and work are some of the most forest-dependent in North America.
As the second largest private timberland owner in North America, J.D. Irving, Limited owns and manages 1.3 million hectares (3.2 million acres) of freehold timberland and manages 1.1 million hectares (2.6 million acres) of government-owned Crown Land in New Brunswick. We have a 25-year evergreen forest management and wood supply agreement with the province. We also receive additional wood supply from other Crown lands with long-term tenure associated with our manufacturing operations.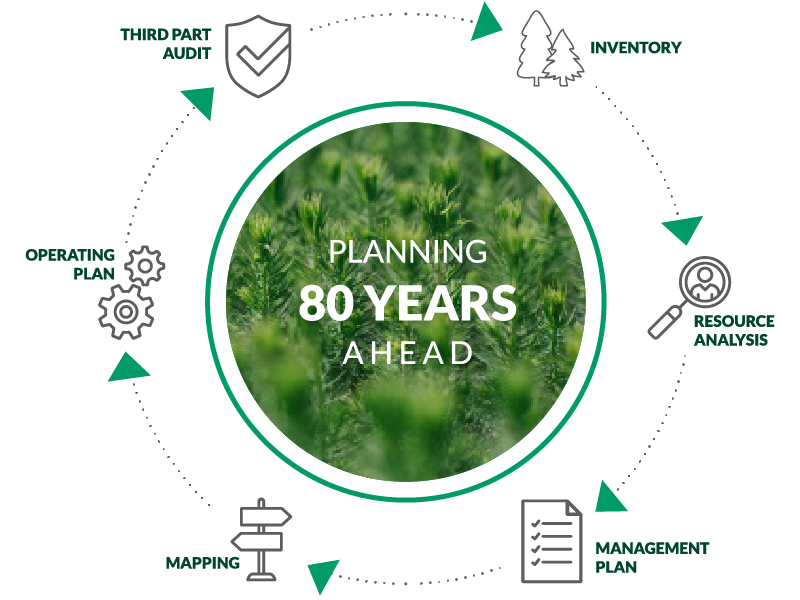 Growing more wood than we harvest
To balance the short-term and long-term values from the forest, we rely on 80-year forest management plans that are revised every five years. Planning ahead for 80 years ensures that we can balance the range of values that flow from the forest, including a growing wood supply for our customers. Revising the plan every five years allows for the incorporation of new knowledge, changing climate and shifting public values to be added to create a flexible and adaptable long-term plan.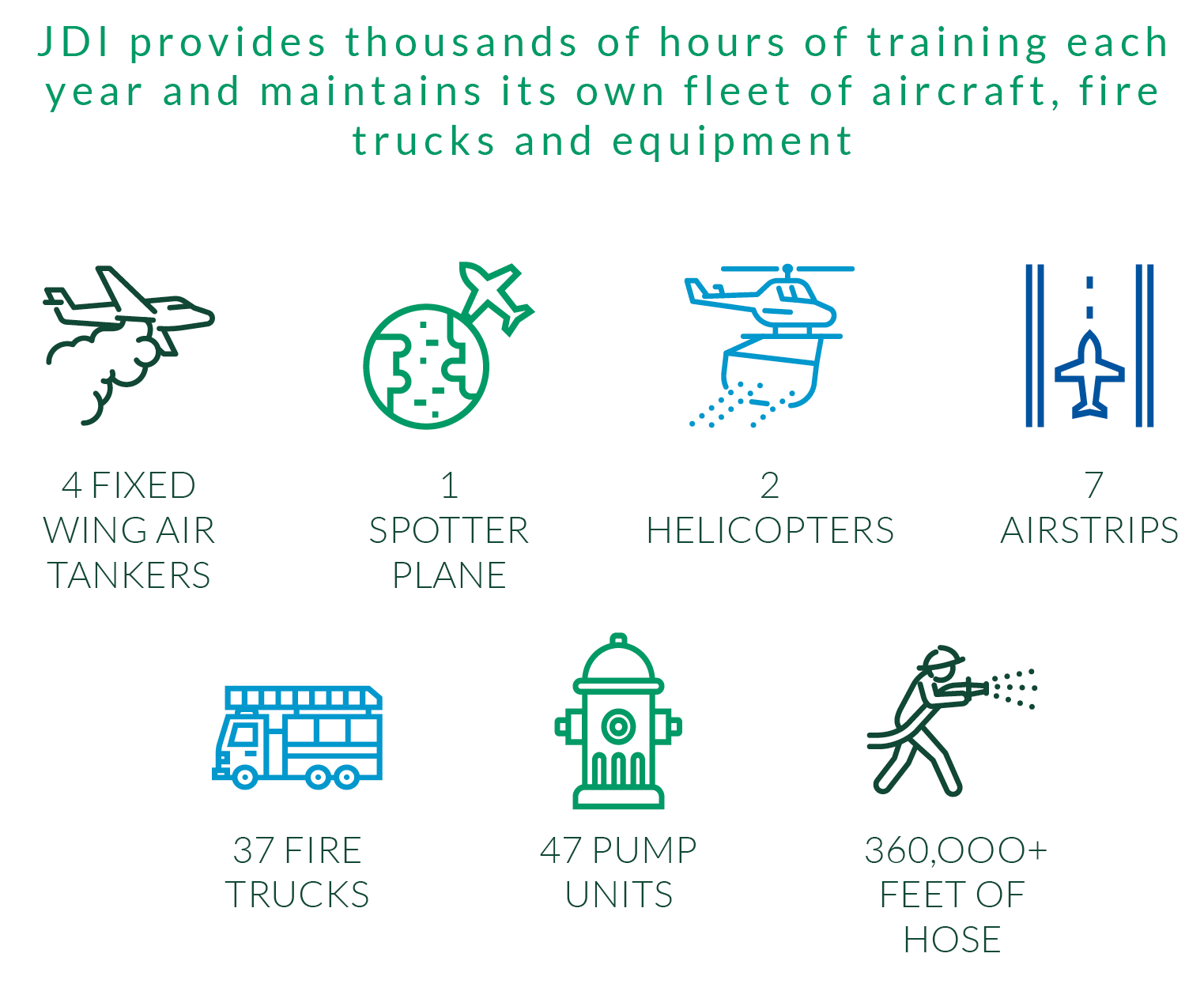 A fast and aggressive response to forest fires is the best strategy to keep fires small and ensure we protect the forest.