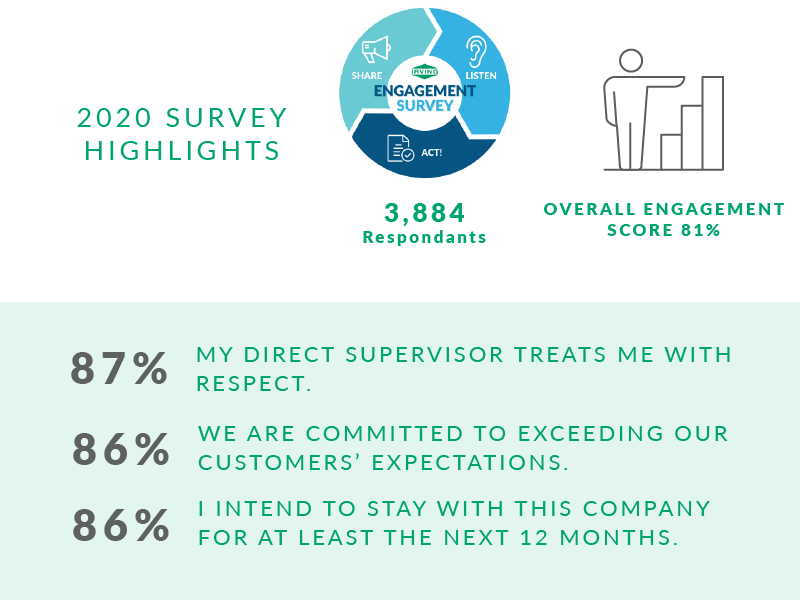 Annually, employees across J.D. Irving, Limited participate in a third-party-administered employee engagement survey. The survey has approximately 60 questions and covers employee perspectives on a wide range of topics including continuous improvement, safety, training, teamwork, values, leadership, communications, and most recently, the impact of the coronavirus pandemic.
All JDI businesses create detailed action plans, which are monitored quarterly for progress and focus on continuing to drive positive engagement across our teams.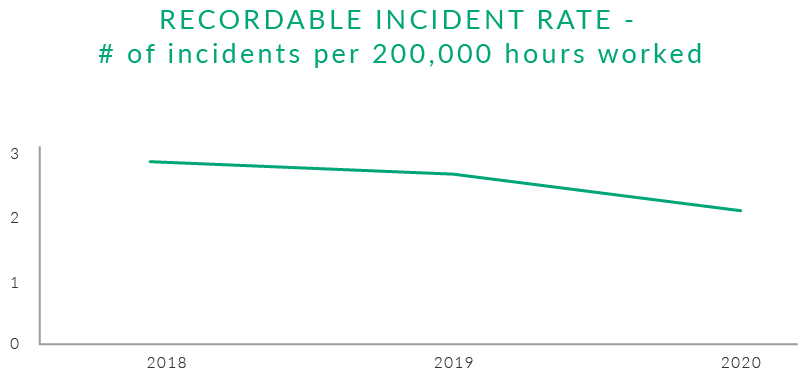 BUILDING SAFER AND HEALTHIER WORKPLACES, EVERY DAY
Health, safety and environment are a core value. Like all that we do, we are driven to improve with a target of eliminating workplace injuries and illnesses.
Our Recordable Incident Rate (RIR) has declined over the past decade and we've expanded our programs to measuring the injuries that precent an employee from returning to work.
We also recognize that wellness programs are integral to the employee experience. The COVID-19 pandemic brought a new focus on wellbeing. Existing tools such as our Employee and Family Assistance Program were emphasized to provide resourcing for employee mental health.
We also established a partnership with a telehealth medicine provider to provide employees and their families with 24-hour-per-day access to medical care professionals.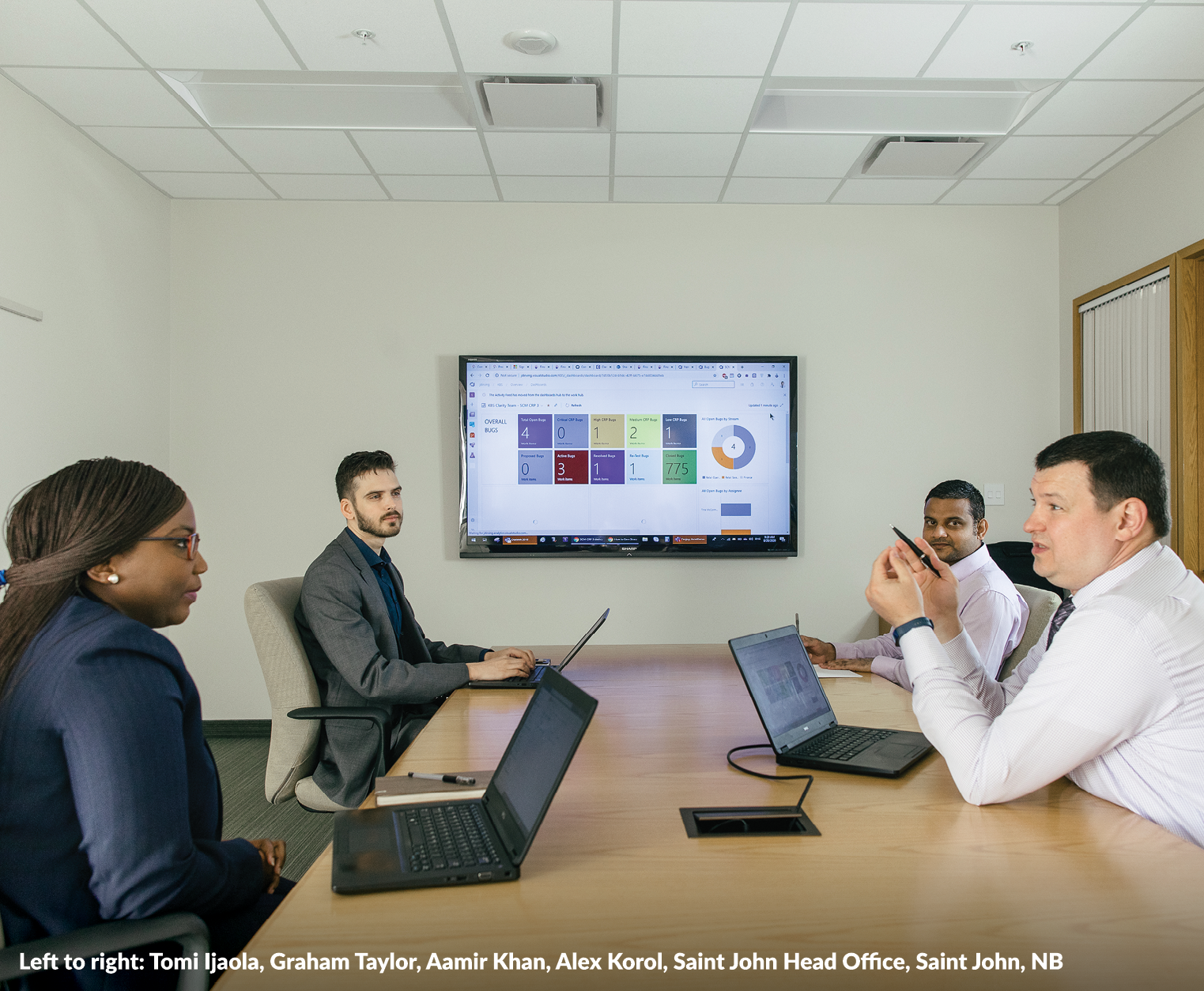 At J.D. Irving, Limited, we provide our employees with the opportunity to develop their skills through a variety of operational, safety, and leadership development programs. While all of our training programs provide valuable skills for our employees to successfully contribute to creating value, our core leadership training programs provide our employees with the necessary mindset to identify opportunities for improvement and effectively execute their plan with their teams.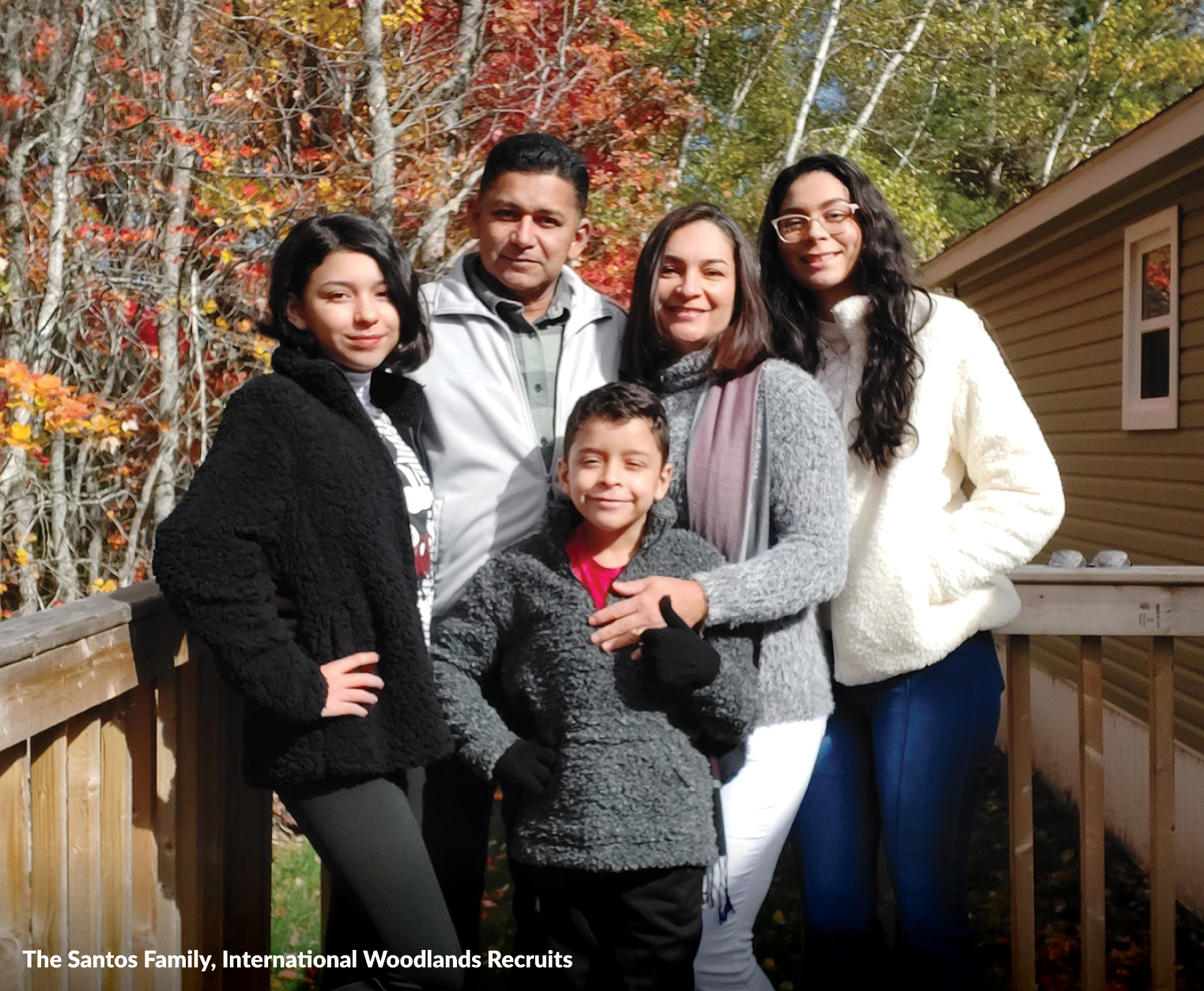 As our company grows, so does our need for talent. Keeping, investing in, and bringing Atlantic Canadians home is a key part of our talent strategy. In addition, we are proud to welcome newcomers from all over the world. We have sponsored over 220 new employees from 25 different countries since 2017. Many of these diverse employees bring their families to begin lives in Canada. We invest in settlement support to make sure all our newcomers and their families feel welcome in the communities where we live and work.