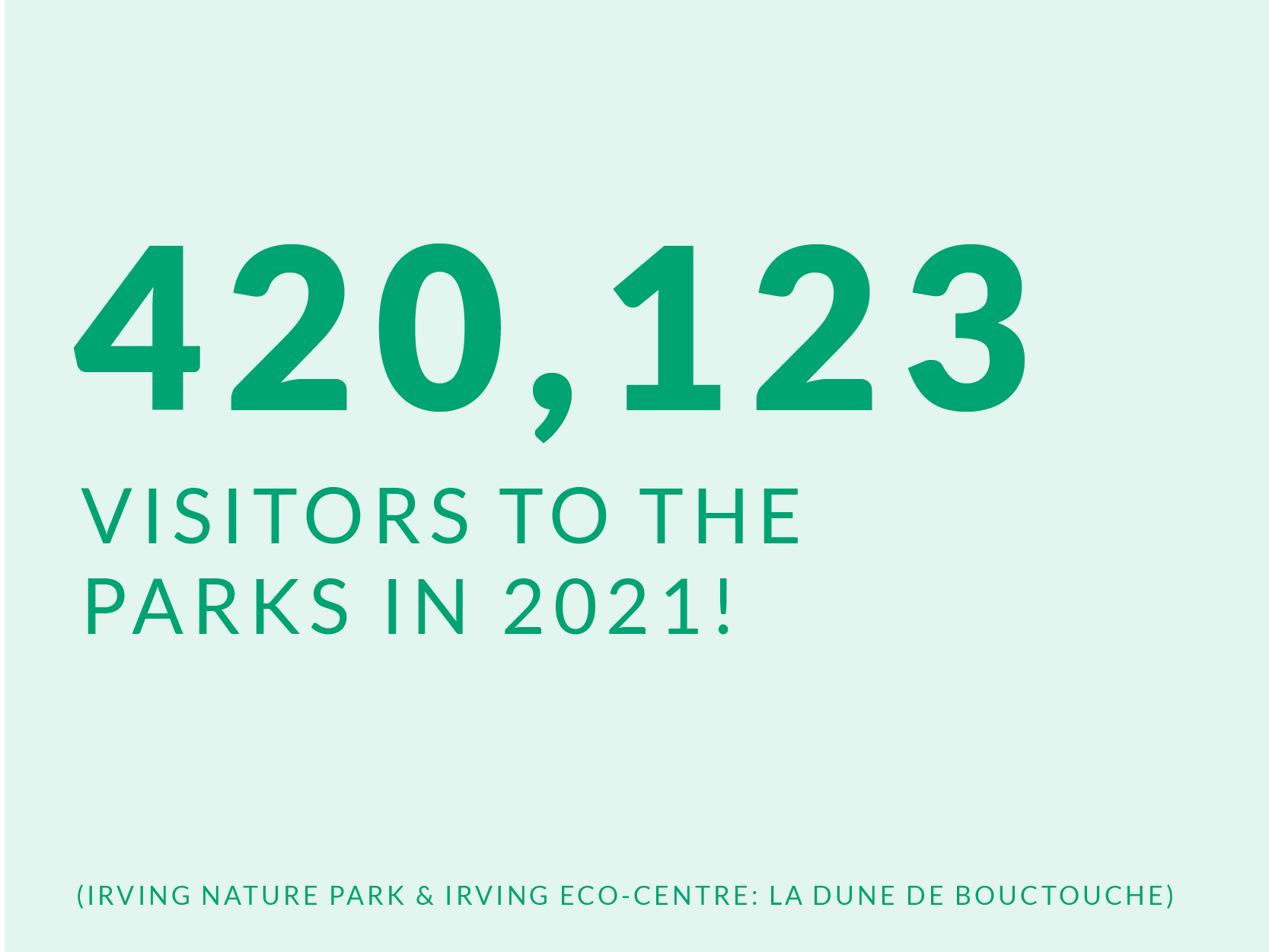 DISCOVER THE GIFT OF NATURE
Four parks. Unlimited adventure.
The Irving Nature Park, Wolastoq Park, Irving Eco-Centre: La Dune de Bouctouche, and the Irving Arboretum are parks that have been established by J.D. Irving, Limited for use by the public - free of charge. The parks offer an excellent opportunity for recreation and for connecting with nature either alone or with family and friends. The parks are used by hundreds of thousands of local people and tourists each year.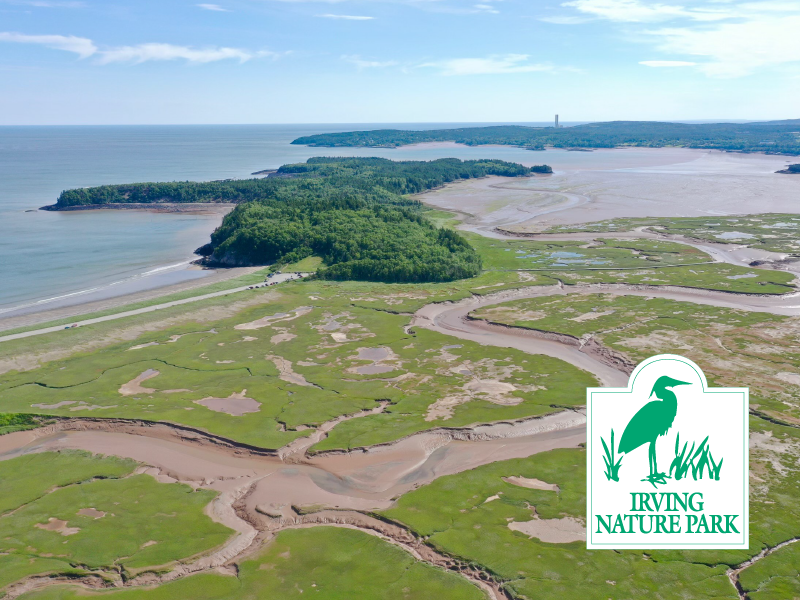 Saint John, New Brunswick
This is a 600 acre site owned, gifted and maintained by J.D. Irving, Limited. It is our commitment to help protect this environmentally significant area. This special part of the Fundy coastline is a place where everyone can come and experience the various ecosystems of the Southern New Brunswick coastline. It is open year round to help encourage visitors to experience nature with geological treasures and many other stunning features.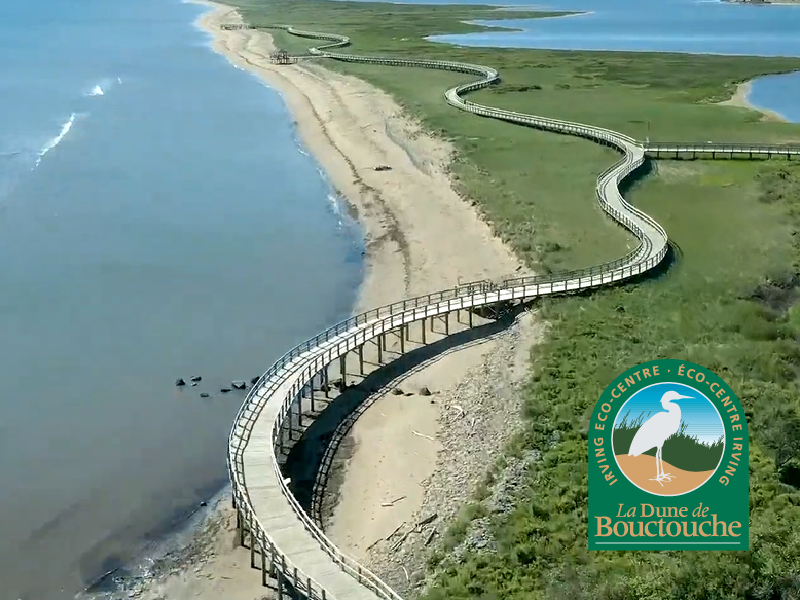 IRVING ECO-CENTRE: LA DUNE DE BOUCTOUCHE
Bouctouche, New Brunswick
Irving Eco-Centre was developed and opened to the public in 1997, designated to preserve andrestore one of the few remaining great sand dunes on the northeastern coastline of North America. Stretching 12 km (7.5 miles) across Bouctouche Bay, the dune features a rich variety of marine and aquatic plants and animals, including shorebirds and other migratory birds that make the dune their habitat.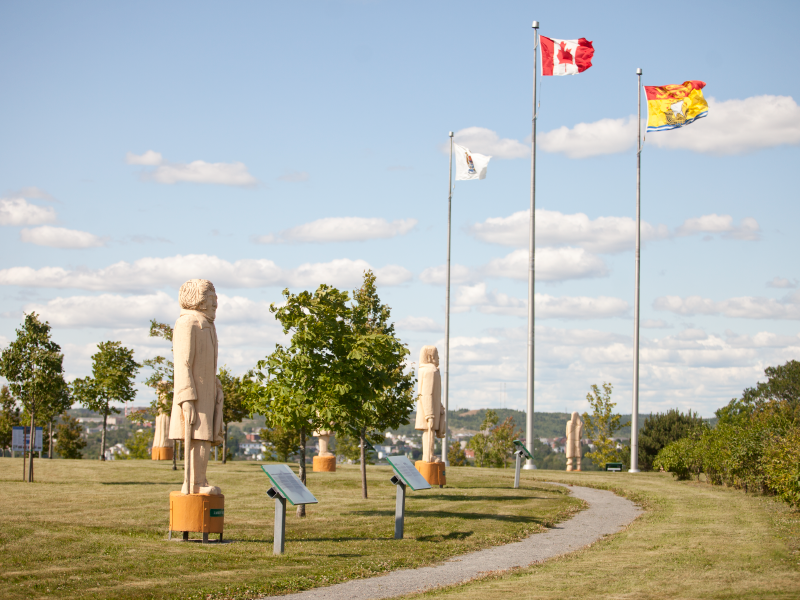 Saint John, New Brunswick
Built in 2004, Wolastoq Park overlooks the Reversing Falls Rapids. Wolastoq means "the beautiful river" in the language of the Maliseet people who originally lived on the shores. Learn about how the lands provided the Maliseet people with food, materials, and medicines, along with transportation routes for hunting and trade.
Bouctouche, New Brunswick
Located in Bouctouche, this park includes walking and biking trails and is the perfect place to observe local flora and fauna. The trails in this park are connected to the trail system that leads to the downtown and to La Dune de Bouctouche. Take your time and enjoy the surroundings with the plentiful rest areas and bridges throughout the park.