Stay Tuned for 2021 Highlights!
2020 HIGHLIGHTS
Growing the Next Generation
We are committed to investing in the next generation of employees. In 2020, with all divisions offering continued scholarship programs, we supported our employees and their children with over $100,000. Each year, we award scholarships to students pursing post-secondary education. In 2020, we awarded over $100,000.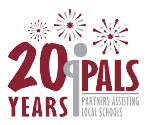 2020 marked the 20th anniversary of working with the Partners Assisting Local Schools (PALS) through sponsoring a number of initiatives designed to encourage and inspire young people to consider continuing their education and growing their careers within their home community.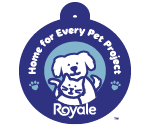 In 2020, Royale launched the Home For Every Pet Project and invested more than $100,000 to help participating animal shelters continue to find forever homes for these animals.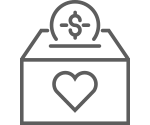 In response to the COVID-19 pandemic, people began buying bulk toilet paper, leaving supplies limited and in some cases shelves bare for weeks at a time. We stepped in to ensure employees, partners and community groups didn't go without by donating more than 5,000 cases of bathroom tissue.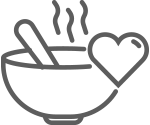 Rising unemployment in 2020 led to a growing demand for food banks as they navigated uncharted waters in the midst of the pandemic. In addition to a total donation of over $1 million to food banks in the regions where we work, we supported food banks with volunteer hours and through donations of take-out containers.
STAKEHOLDER ENGAGEMENT AND COMMUNITY PARTNERSHIPS