Our approach to governance is built on a strong foundation of accountability and oversight. This ensures that our programs and initiatives are aligned across the organization and embedded into how we manage the business in a sustainable and meaningful way for future generations.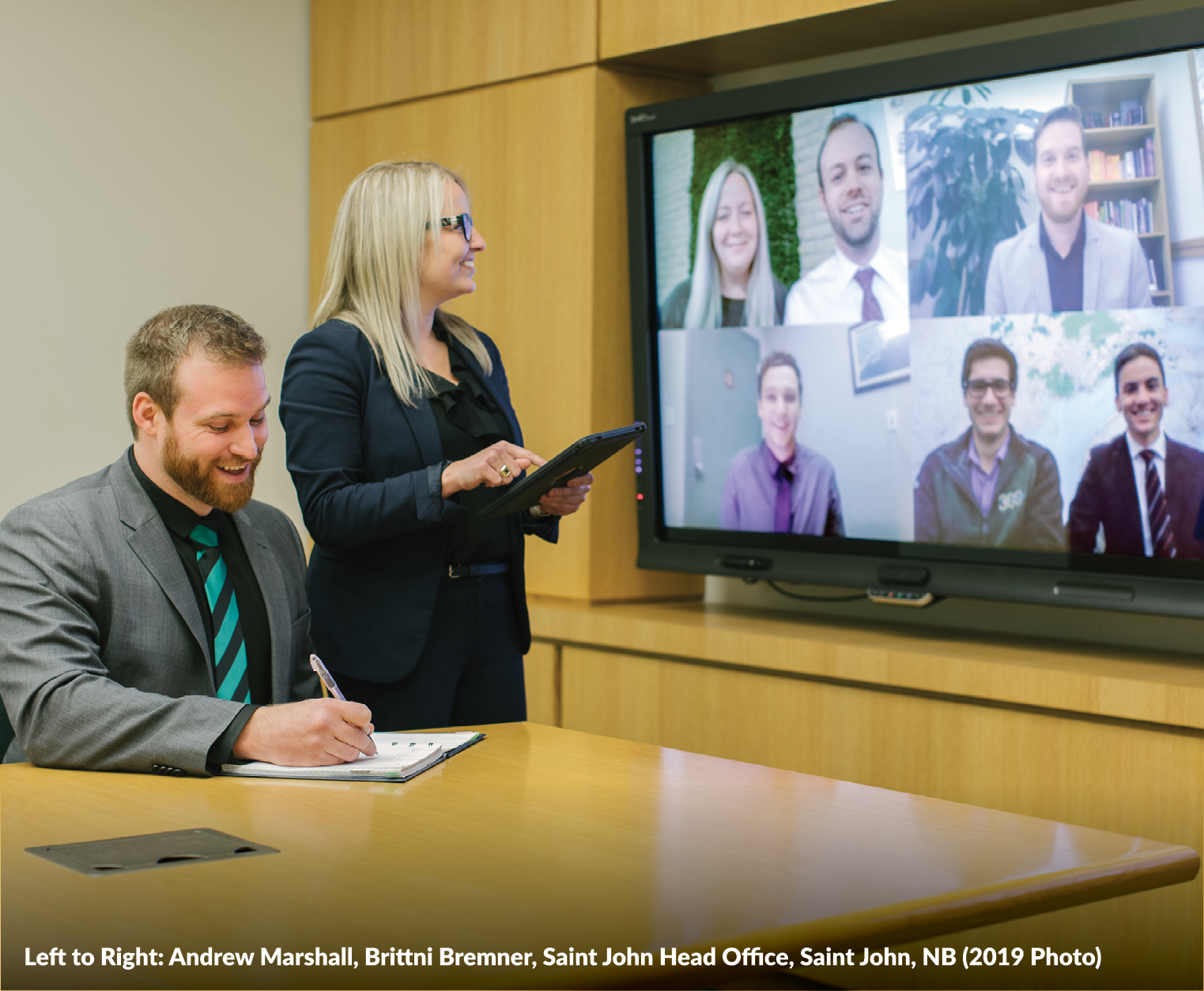 WHISTLEBLOWING AND GRIEVANCE SYSTEM
Consistent with our values, we encourage all employees who experience any unethical behaviours or harassment at work to report directly to our anonymous whistleblower program. Our JDI Tips Line, "See Something – Say Something", is staffed 24 hours a day, seven days a week by trained security officers from our in-house security monitoring center.
All anonymous tips are reviewed and actioned by an independent investigator. The JDI Tips Line is advertised throughout the organization on posters, and through presentations by our security staff. Physical security of all buildings and assets are also managed by our professional internal security team, including a team of investigators.
CYBERSECURITY
We believe in strong governance practices around protecting the integrity, security and privacy of data across the entire organization.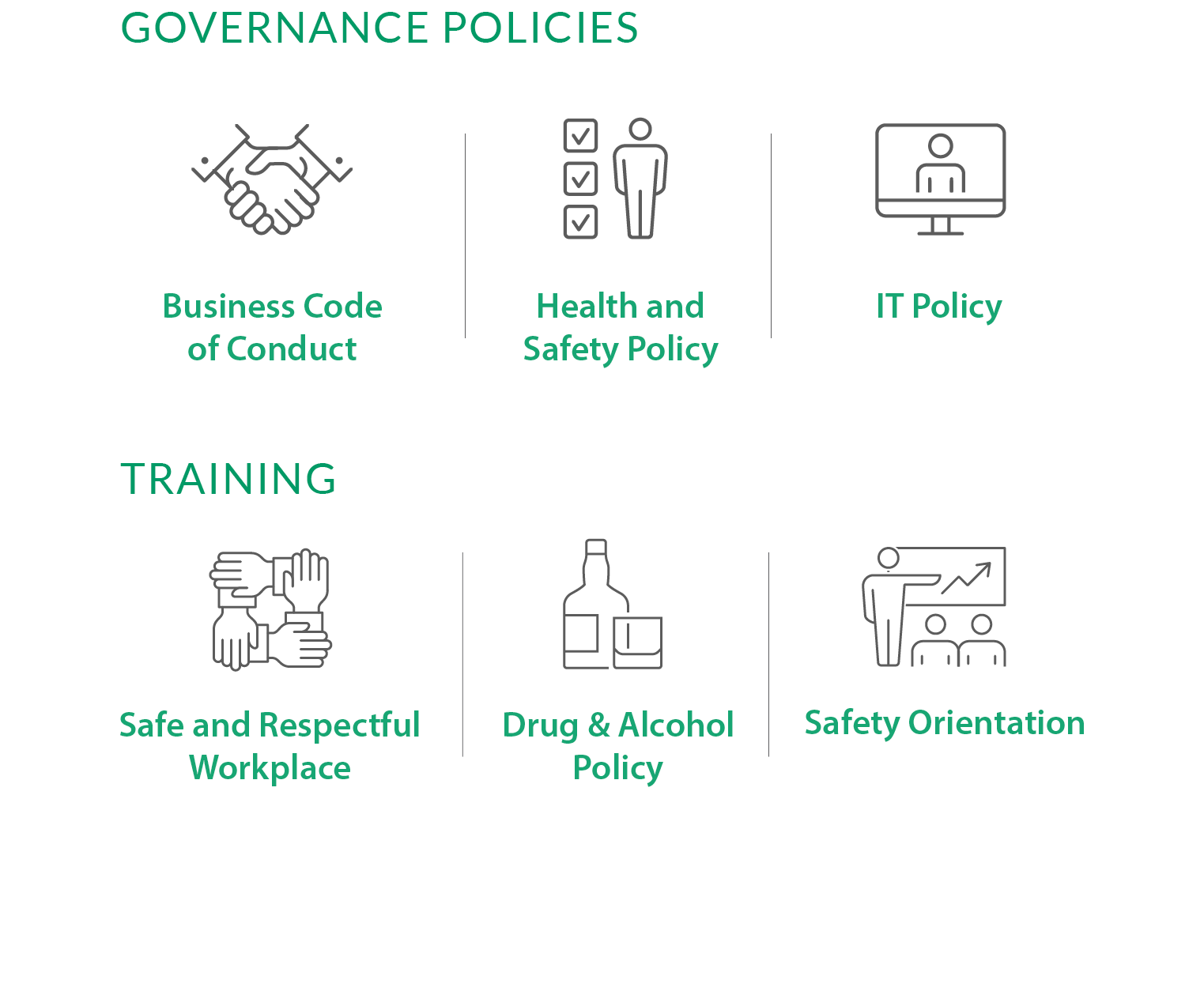 Every employee that is hired to work at our company must comply with and sign off on the following governance policies:
Our business code of conduct is comprehensive and covers a wide range of topics, including: conflicts of interest, gifts and gratuities, insider and other trading, relationships with competitors, anti-corruption and bribes, confidentiality, information security, respectful workplace, political activities, and canadian anti-spam legislation.
All new hires must also complete the following standardized training, in addition to any specialized training required to meet their job function.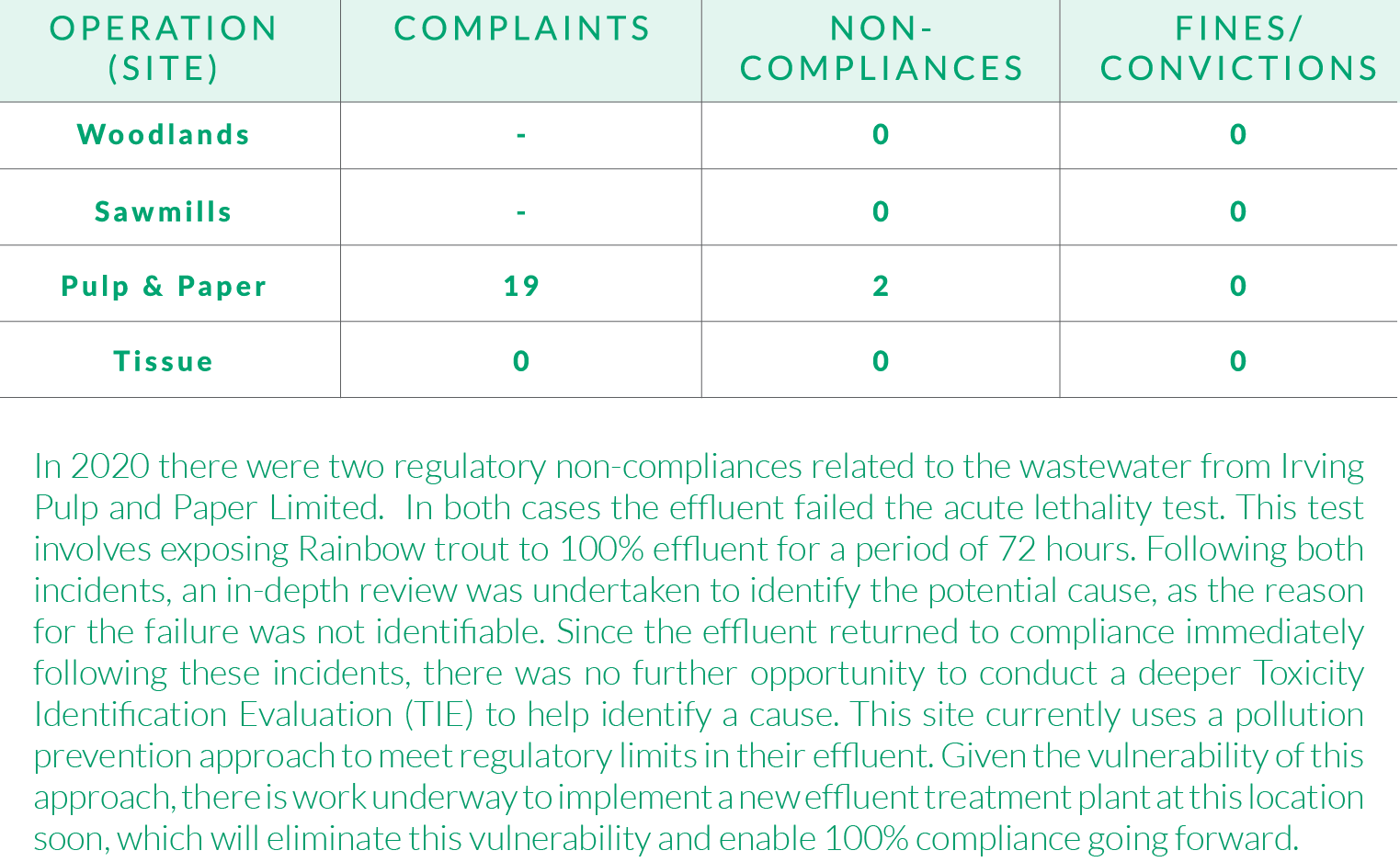 Our operations manage a wide range of industry and site-specific regulatory requirements that apply at a federal, state, and provincial level from an environmental perspective. These regulatory requirements impose limits and reporting requirements related to air, water, and waste emissions from the operations. In addition to these environmental laws that apply to our operations, there are operating approvals and permits issued at the site level which introduce additional conditions on a site-by-site basis. All regulatory requirements are given the highest priority for ongoing compliance. When unforeseen problems occur that affect our ability to comply, we follow up to make sure steps are taken to prevent a recurrence.