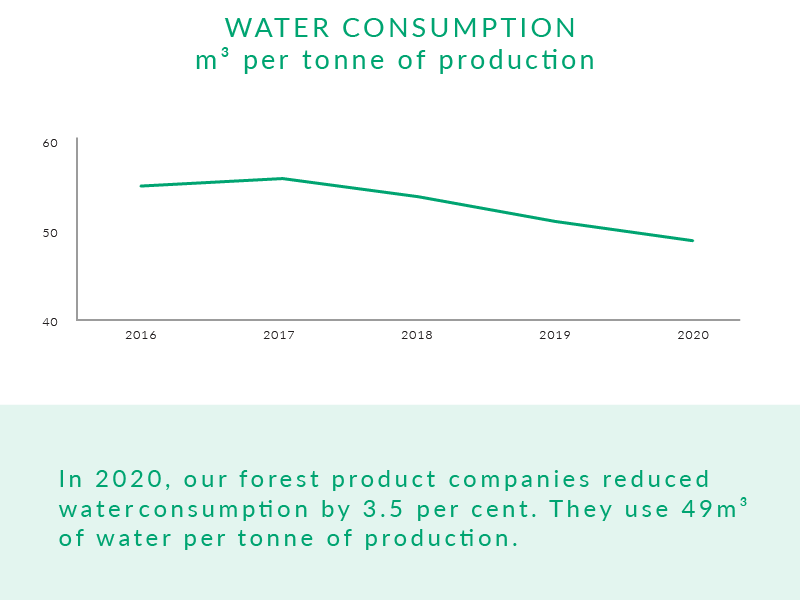 Our operations use and have the potential to impact hundreds of millions of litres of fresh water per year. Our pulp and paper and tissue operations use surface water from local lakes and rivers in their manufacturing processes; our wood and lumber yards have the potential to create runoff and siltation in local streams, rivers and lakes; our woodlands operations frequently cross and work around watercourses.
Each year, we invest in ways to reduce the consumption of fresh water in our processes and monitor water quality on our operations through rigorous third party certification audits – both by regulators and independent auditors. We also work with several academic and non-profit groups on various water and aquatic habitat projects.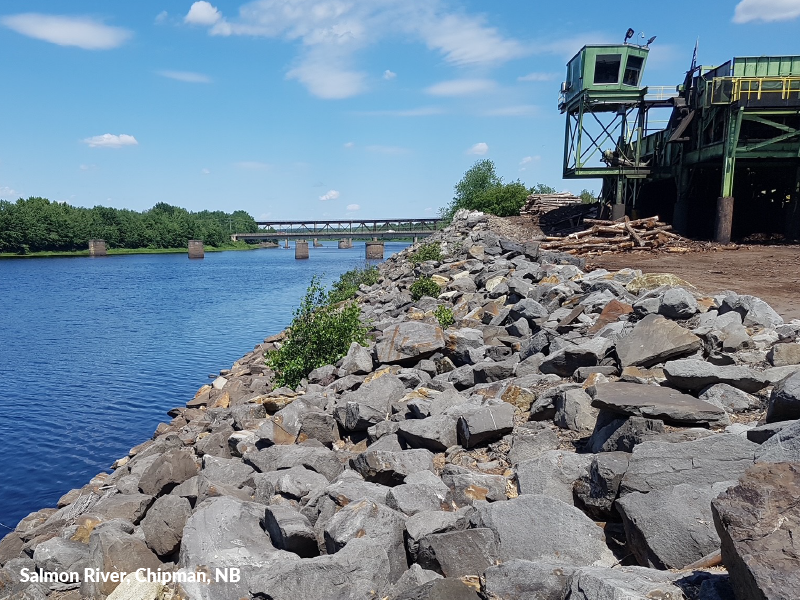 Log and lumber yards surrounding JDI's sawmill sites cover an area of approximately 100 hectares (244 acres). We manage the levels of total suspended solids (TSS) in the watercourses near our operations through settling, filtrating or separating suspended solids found in the storm water before releasing it to the environment. When the engineering and infrastructure at the site is built to our rigorous environmental principals and standards, all three of these techniques are effective.
Understanding the topography of the log and lumber yards via hyper-accurate LiDAR technology and applying rain and snowfall modeling has allowed us to design and build infrastructure that minimizes the TSS.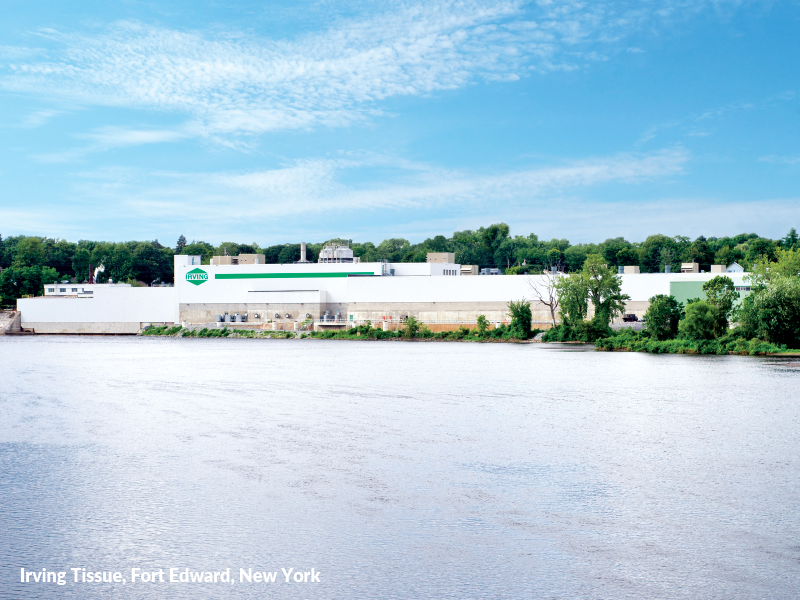 Irving Tissue achieved a total water usage reduction of 11.3 per cent across its tissue machines (Fort Edward, NY; Toronto, ON; Saint John, NB) from 2016-2020, exceeding its targeted 5 per cent reduction for that goal period. Total intensity of 36.2 m3/metric tonne usage in 2016 was reduced to 32.1 m3/metric tonne through a focused set of conservation initiatives including process water recycling in tissue manufacturing.
The most significant improvement was at the Fort Edward, NY facility where usage was reduced by 18.2 per cent during that same goal period from 2016-2020. In 2020 alone, the site reduced its water use intensity by 7.1 per cent from 39.8 to 32.5 m3/metric tonne. This improvement was accomplished through a series of water conservation efforts executed in concert with productivity improvements.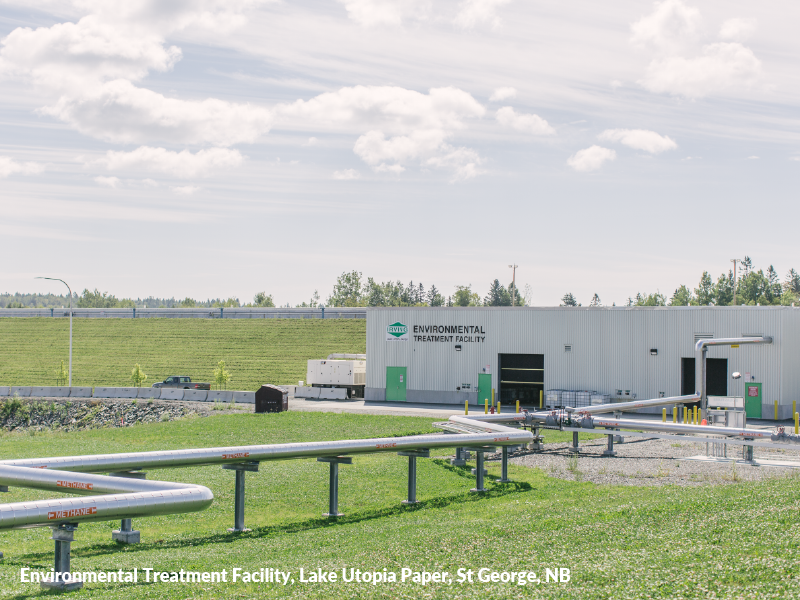 The pulp and paper division uses a significant amount of freshwater (over 38 million m3 per year) in its operations. Water is treated and released into the environment under strict environmental controls and regulations.
New effluent treatment regulations in Canada are being proposed which could impose stricter discharge limits. These changes are expected to come into effect before 2025. In response to this, Irving Pulp & Paper has developed plans to invest approximately $80 million in new, state-of-the-art secondary treatment to meet these targets. This facility will result in a 40 per cent reduction in water consumption and a 65 per cent reduction in regulated emissions associated with water treatment (BioChemical Oxygen Demand (BOD) and Total Suspended Solids (TSS)). We expect to begin construction of this facility in late 2022.