EMISSIONS AND ENERGY MANAGEMENT
Our ESG Steering Committee has established a Sustainability Framework to evaluate the organization's greenhouse gas emissions (GHG) and to proactively manage the associated risks and opportunities.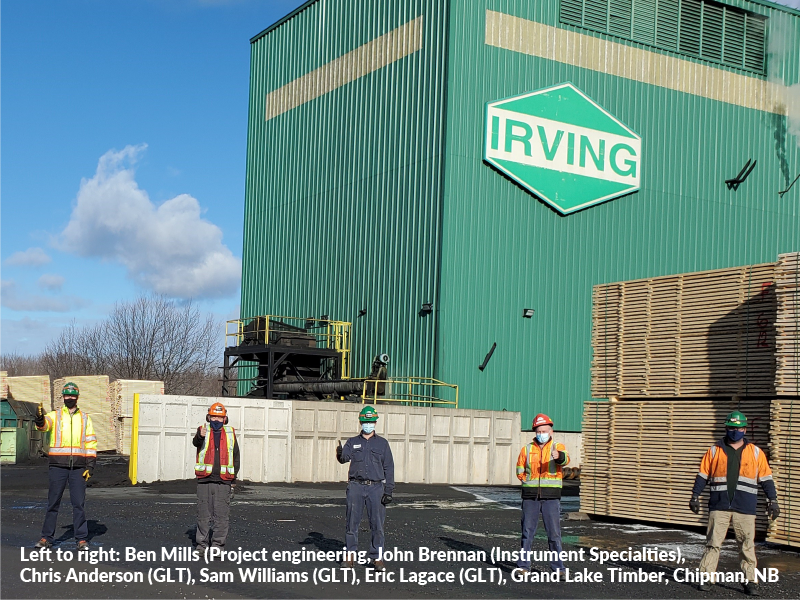 To reduce the cost to manufacture lumber and reduce GHG emissions, we have invested $37 million in biomass boilers. These help us reduce our dependency on heavy oil. As of 2014, all J.D. Irving, Limited sawmills operate biomass boilers. The biomass used is mainly bark removed from logs consumed in the sawmill and is one way we ensure we use 100 per cent of every tree.
In addition to switching heavy oil to biomass, we have developed ways to use steam production to generate electricity.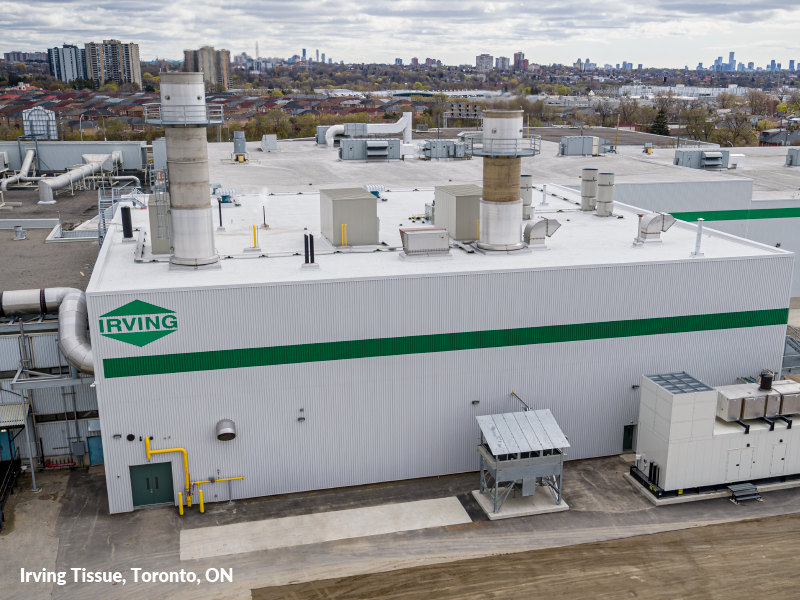 Irving Tissue in Toronto, Ontario invested $60 million in to improve energy efficiency, reduce GHG emissions and modernize steam plant operations in 2020.
The investment in a fully integrated power co-generation plant uses a natural gas turbine to generate approximately half of the total electricity required by the plant. The waste heat generated from the turbine exhaust is then recovered and used in place of natural gas to dry our through-air dried tissue products. This reduces emissions from additional fuel for the tissue making process.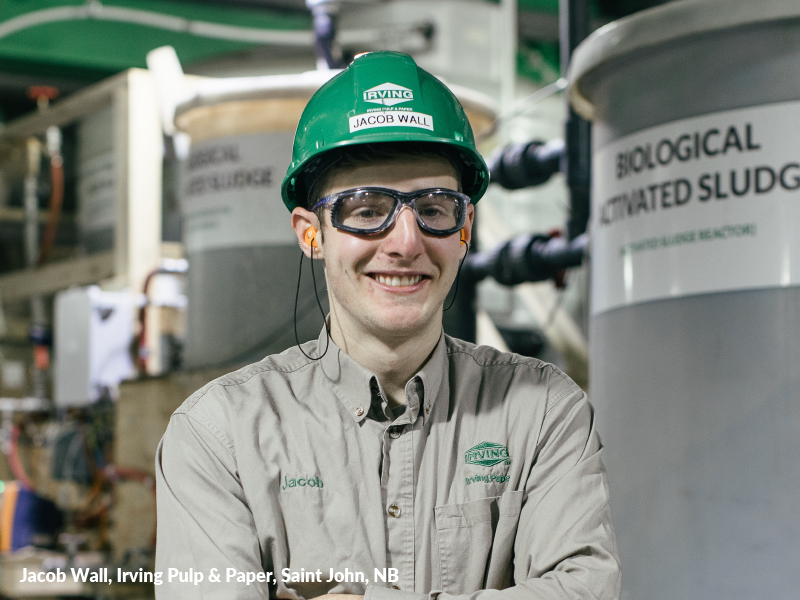 In 2015, Canada committed to a 30 per cent reduction from 2005 levels by 2030 in GHG emissions ratified in the Paris Climate Accord in 2016. By 2010, the pulp and paper division met this reduction target (fully five years before it was established) and has continued to reduce its emissions since then. Currently the pulp and paper division has achieved a 54 per cent reduction from its 2005 levels.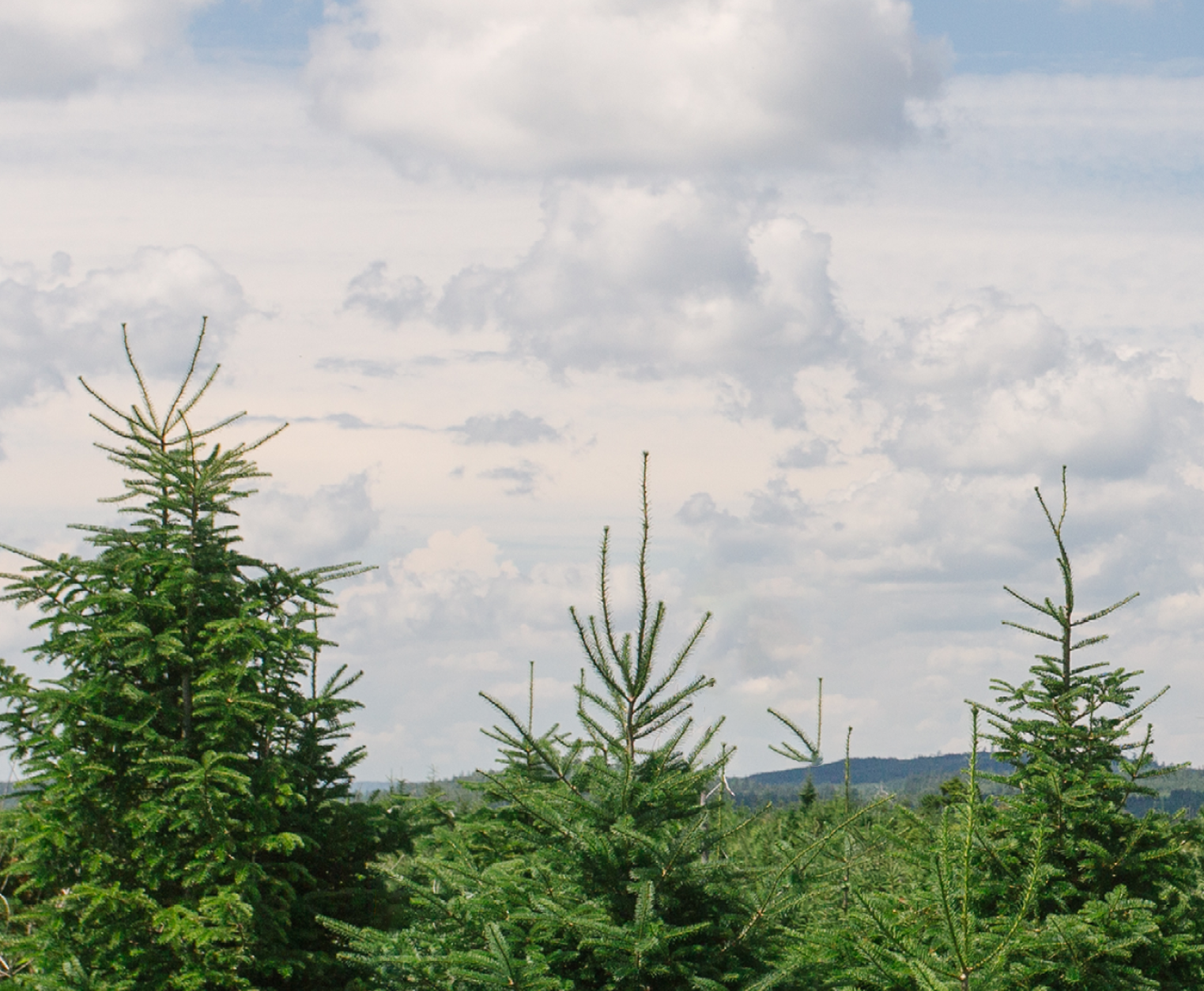 THE PATH TO CARBON NEUTRALITY
In 2013 we participated in a study with the University of New Brunswick's Dr. Chris Hennigar, to model the carbon balance from forestry activities, manufacturing facilities and forest products to end of life. The study showed that our forestry business will absorb more carbon than emitted over the next 50 years.
Since then, net zero standards have been adapting. Moving forward, to improve our transparency, our path to carbon neutrality will follow the PAS 2060 standard.
UPDATE: As of June 15, 2022, we have completed our limited assurance review, and you can find our full qualifying explanatory statement by clicking here.